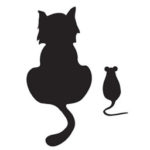 OutSmart is an urban challenge of strategy, tactics and exploration against the clock and other teams.
Our smartphone-friendly and tablet-friendly app lets you play opponents and react to their moves. It's just like a proper match with strategy and tactics – but with no limit on the number of teams!
With challenges on and off the beaten track, plus tasks that teams can tackle as and when, OutSmart is popular with visitors who want to get to know an area and locals who think they already do!
Both will be in for fun and surprises.
The Game
OutSmart is for groups of any size
Available in 60+ popular locations in the UK & Europe
Runs on smartphone or tablet
Hire devices or use your own
Optional customisation
Popular for sightseeing, team building, off-site meetings, corporate entertainment, student orientation/freshers, hen/stag do and social events
Teams are set missions to achieve within 90, 120 or 150 minutes (you choose the duration, location and number of teams when you book).
The missions – delivered via our app – vary in points value and can be done in any order or omitted without penalty, so choose your missions carefully!
But get this… there's a live scoreboard, you can track opponents, you can trump some of your opponents' answers during the game and new missions could arrive at any time!
Everything is cleverly integrated and web-based – with a single tap of your mobile device you're done and on to your next mission!
It's fun, slick and highly interactive – often with hilarious outcomes!
Game locations - UK & Channel Islands
Prices
Price in £ sterling excluding VAT
| | | | |
| --- | --- | --- | --- |
| | 90 mins | 120 mins | 150 mins |
| 2 teams | from 549 | from 749 | from 949 |
| 3 teams | from 699 | from 899 | from 1099 |
| 4 teams | from 849 | from 1049 | from 1249 |
| 5 teams | from 999 | from 1199 | from 1399 |
| 6 teams | from 1149 | from 1349 | from 1549 |
| 7 teams | from 1299 | from 1499 | from 1699 |
| 8 teams | from 1449 | from 1649 | from 1849 |
| 9 teams | from 1599 | from 1799 | from 1999 |
| 10 team | from 1749 | from 1949 | from 2149 |
Add £100 for locations outside the UK.
Please enquire if your group is more than 10 teams or larger than 50 people as a discount may apply.
Subject to availability. Once booked, your game is guaranteed and protected from any price changes that may occur.
The price includes:
Secure access to our app
Pre-game set up – allow 20 minutes prior to your game
A game of your chosen duration on foot
Teams of up to 5 people each
Facilitation via mobile-friendly website and phone
Manned help desk throughout
Live scoring
Compilation of results and final league table
Unlimited number of mobile devices per team
Customer responsibilities:
Determine the teams
Provide at least one suitable fully-charged smartphone or tablet per team
Arrange insurance, if desired
Organise prizes, if required
Decide meeting points before and after the game
Optional Extras
OutSmart is a ready-to-run event package – but if you'd like it tweaked a little or customised a lot there are plenty of options. Not only can the game be tailored to varying degrees but we can co-ordinate local arrangements and attend to take care of everything on the day if you prefer.
For example…
Customise the game
Brand the app with a company logo or personalise with a photo.
Choose an event name, team names, colours or emblems.
Tailor the missions to personal interests and in-jokes, incorporate a theme or reflect corporate messages.
Have the CEO or someone you know deliver missions in sound or video.
Adjust the game's duration to suit your schedule.
Get around by car, tube, punt, limo, rickshaw, bicycle, taxi or whatever your location offers.
Leave the logistics to us

Phone or tablet hire
Prizes
Venue finding service
Catering
Team T-shirts, fleeces or hats
Travel to/from your location
Accommodation
Relax and enjoy the day
Our staff attend to manage your entire event from start to finish.
Venue and equipment set up
Co-ordination with caterers
Team briefing
Game management
Team shadowing/assessment
Answer marking
Fun slideshow finale
Prize-giving
Insurance cover
Remember the experience
Souvenir package of photos taken by the teams
Video of your event
Please let us know when you enquire and we'll quote an add-on price for your chosen extras.
Enquire (if Optional Extras needed)
BUY NOW
From £549 for 2 teams for 90 minutes
+ £100 for locations outside the UK
+ £150 for each additional team
+ £200 for each additional 30 minutes.
e.g. A 2-hour 3-team OutSmart game at one of the listed locations is £899 in the UK, £999 in Europe.